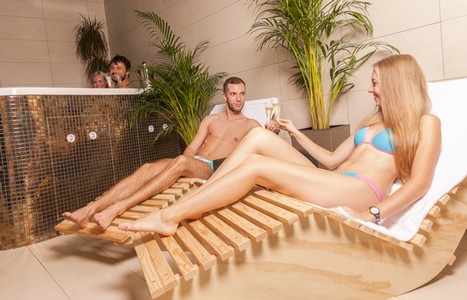 Purchasing gift voucher - rent VIP zone at wellness at "Pool behind Lužánky" (Bazén za Lužánkami)
Purchase online gift vouchers of company STAREZ – SPORT, a. s. Vouchers can be used to enter VIP zone of wellness at "Pool behind Lužánky" (max. 4 persons), where you can enjoy your own steam cabin and whirlpool. Part of facility is shower, wc and for relaxation.
After paying the vouhcer, you will receive a purchase confirmation (including the voucher as a PDF attachment) into your e-mail. Gift vouchers are valid for one year frome date of purchase. In order to rent the VIP zone it is necessary to make a reservation by calling 533 033 886 or by e-mail at wellness-luzanky@starezsport.cz.
Tyto služby nejsou nyní dostupné