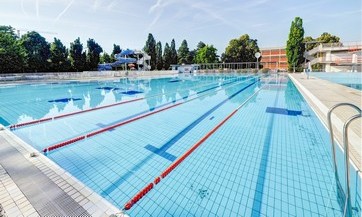 Purchasing ticket to Zábrdovice Aquatic Center online
Buy tickets to the Zábrdovice Aquatic Center online and save time, that you maybe would have spent waiting in a queue! Once you have successfully paid for the tickets, you will receive them (as an email attachment in PDF format) along with order confirmation email. We recommend printing tickets purchased in the e-shop, because the turnstill readers could have problems to read them properly on some mobile device displays with protective foils.
Buying a ticket for seniors from 65 years is available in the e-shop only for verified accounts with the appropriate age. Children up to 2 years of age have all-day admission free of charge. However, it is necessary to buy a ticket and get its barcode to enter the turnstile.
Tickets are valid for one entry between:
28. 5. 2022 - 31. 8. 2022